Automation and data generation
for the B2B sales process
Equip prospects and sales representatives with the medium they are due. Upgrade the whole sales process into AR glasses.
Update content with a few clicks and get in real-time data from clients."
A mission driven for Sales Efficiency
Sales medium virtualization
Get rid of all prints: catalogs, flyers, product sheets. Manage virtual content solutions with instant update.
Understand clients. Get interests and motivation drivers from AR display and full reporting on spot with a sales tool.
Manage any number or type of devices from one computer from anywhere
and at anytime.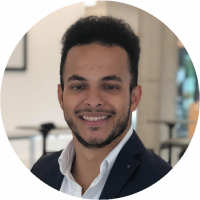 Passionate with Technology​
"From a simple idea learned from a video game, fueled by sci-fi dreams, Nicolas and Romain created EEXAR to bring this vision into reality. We work on and integrate new technologies to deliver them to the place it will benefit the most. People sharing the vision joined the team and try everyday to come close to its achievement.